| | | |
| --- | --- | --- |
| - | | - |
USE FUSION 360 or SIMILAR CAM SOFTWARE
In this process, we will have multiple steps to select the cutting tool, to set the feed rates and other parameters. In the end, we will have the G-code file for the CNC machine.
The first step is to open the pocket clearing window under the 3D menu on top.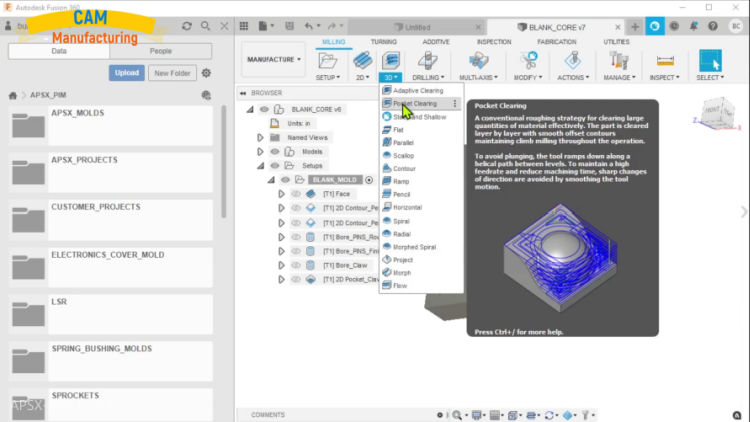 Tool: Click on the select tool button.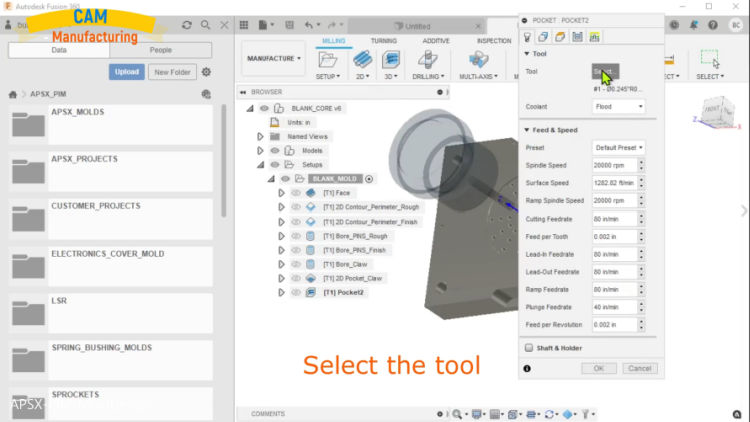 Tool: Select the APSX on the left, then select the tool you will be using, such as 1/16" ball end mill.
Tool: Set the coolant to Mist.
Feed & Speed: Set the Spindle RPM (20000), Feedrate IPM (0.005").
Passes: Check the Manual Stepover and set the maximum value to 0.005". Set the Roughing stepover value to 0.005" as well. Uncheck the Stock to leave.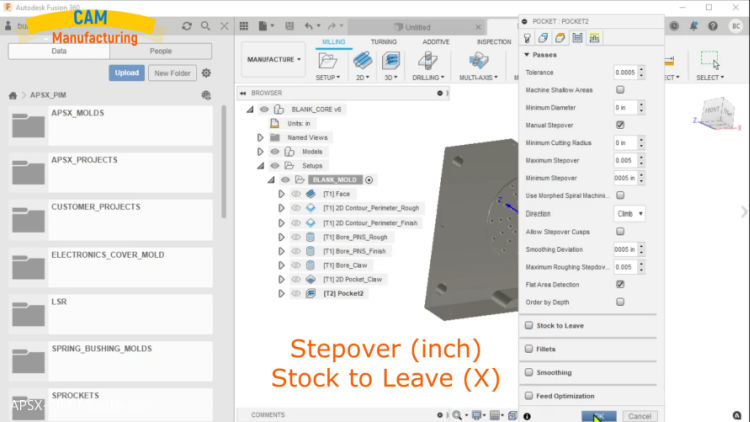 Geometry: Select the machining boundaries, then click OK.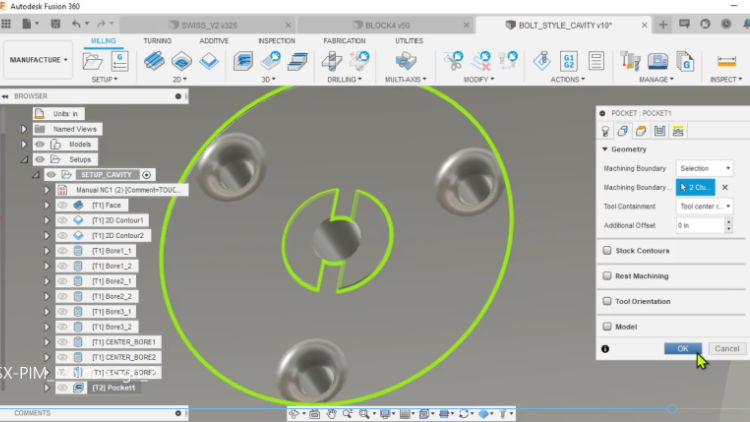 Simulate: Click on the Simulate under Actions menu.
Simulate: Make the necessary adjustments once you watch the simulation.
Save: When you are satisfied with the program, click on the Save button to complete the process.
Post-process: Click on the Post Process for the setup you selected.
Post-process: Use the APSX Spyder post processor, name your file, then click on the Post button. The file extension will be .ngc.